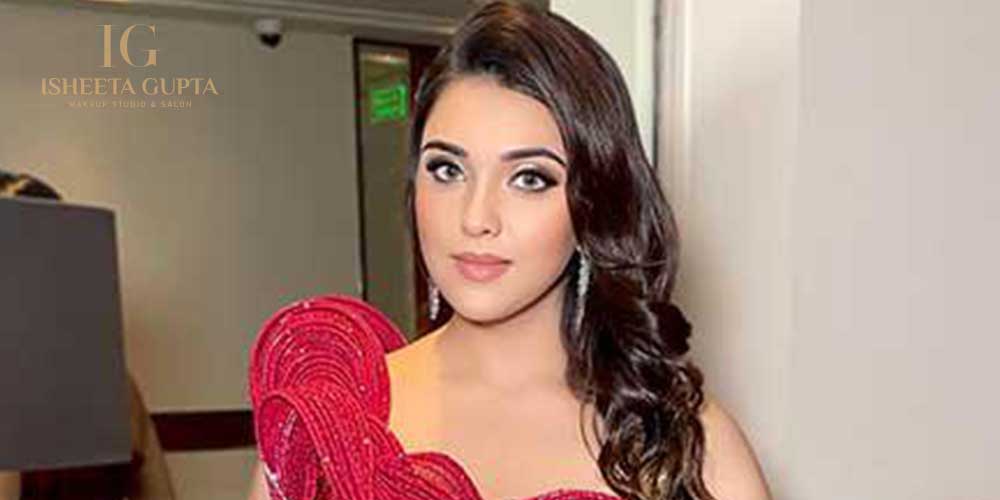 When we watch celebrities gracefully walk the red carpet, one thing that always stands out is their flawless and captivating makeup. It seems as if they've discovered the secret to achieving the perfect look every time. Isheeta Gupta Makeup Studio employs the most talented Celebrity Makeup Artist in Delhi. In this blog, we're going to spill the beans on some of the best-kept celebrity makeup secrets that will help you get that red-carpet look whenever you want.
Start with the Basics: Skin Preparation
Before the makeup magic begins, it's essential to start with a clean canvas. Celebrities and their makeup artists understand the importance of skincare. To achieve that flawless finish, start with a gentle cleanser to remove impurities, followed by a good moisturizer to hydrate and prep the skin. Many celebrities also swear by using a hydrating sheet mask before makeup application to give their skin that extra boost of radiance.
Primer Is Your Best Friend
Ever wonder how celebrities manage to keep their makeup looking impeccable all night long? The secret is a high-quality makeup primer. A primer creates a smooth base for makeup, helps it adhere better, and ensures that it stays put throughout the evening. Look for a primer that suits your skin type, whether it's hydrating, mattifying, or pore-minimizing.
Flawless Foundation Matching
One of the biggest makeup secrets celebrities have is their perfect foundation match. They work closely with makeup artists who excel at colour-matching to find the ideal shade for their skin tone. When selecting a foundation, consider your undertone (warm, cool, or neutral) and test it on your jawline or wrist to ensure a seamless blend with your neck and chest.
Highlight and Contour Like a Pro
Contouring is the magic trick that gives celebrities sculpted cheekbones and a chiselled jawline. But remember, subtlety is key. Use a matte contour shade that is only slightly darker than your skin tone and blend it well. Highlighter should be applied strategically to areas that catch the light, such as the tops of your cheekbones, the bridge of your nose, and your cupid's bow.
Eyes that Mesmerize
Celebrity eye makeup is all about making the eyes pop. Whether it's sultry smoky eyes or a classic winged liner, precision is everything. To achieve that red carpet look, invest in high-quality eyeshadows and eyeliners that won't smudge or fade. Blend your eyeshadows seamlessly, and don't forget to curl your lashes and apply mascara generously for that wide-eyed effect.
The Perfect Pout
For a red carpet-worthy pout, celebrities often go for long-lasting lip colours. Lip liners help define the lips, preventing colour from feathering, while liquid lipsticks or lip stains offer extended wear. Red is a classic choice for a red carpet look, but you can choose a shade that complements your outfit and skin tone.
Setting Spray for the Win
To lock in your makeup and ensure it stays fresh throughout the night, finish your look with a setting spray. This secret weapon will help your makeup withstand the demands of a long evening, including bright lights, camera flashes, and dancing.
Confidence is the Best Accessory
Ultimately, the most significant secret to achieving a red-carpet look is confidence. Celebrities radiate confidence on the red carpet, and it's this inner glow that truly completes the look. Remember that makeup is a tool to enhance your natural beauty, and feeling good about yourself is the ultimate secret to looking and feeling like a celebrity.
In conclusion, the red carpet look is not as elusive as it may seem. By following these secrets of Celebrity Makeup in Delhi, you can achieve that glamorous and polished appearance whenever you desire. Remember to prioritize skincare, choose high-quality products, and practice your makeup techniques to perfection. With a little practice and confidence, you'll be ready to turn heads and feel like a star at any special event. So go ahead, embrace your inner celebrity, and step onto your own red carpet!